Careers
Swartz Restoration and Emergency Services is always looking for hardworking, qualified candidates to join our team.
If you are interested in an open position or feel you would be a good fit in another area, please click on the desired position link to fill out the job application.
Production Carpenter: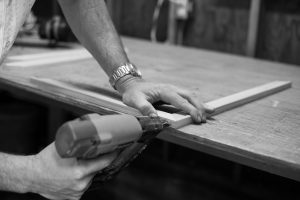 We are seeking a full-time experienced carpenter. Must have excellent all-around construction skills, own your own tools and be detail oriented. Previous carpentry experience required along with a valid driver's license. Must be able to frame/finish work, drywall, and paint. Competitive pay with benefits provided. Submit a detailed resume to info@swartzrestoration.com, or mail to 2622 Baty Rd., Lima, OH 45807. No phone calls, please.
Qualifications:
High School diploma or GED
At least 1 year of carpentry/construction experience
Employee must regularly lift and/or move up to 25 pounds and frequently lift and/or move up to 75 pounds
Principle Duties and Responsibilities: 
To report to work on time. Depending if the job is in town or out of town will determine what time you need to report to work. That will be left up to the Project Manager
To follow through with every assignment. If something is assigned to them, that they're not sure about being able to do efficiently, they need to go to the Project Manager, which assigned them the task, and seek guidance
Make sure they have the required list of tools that is mandatory by Swartz Contracting & Emergency Services
Help take care of all company tools and any other tools that the Production Carpenter uses (Any tool that is mistreated, the cost to repair or replace could be deducted from check)
As a Swartz Contracting and Emergency Services Employee, it is your job to always promote a professional appearance and attitude on all job sites
A Production Carpenter's job is having the ability to do multiple things. Framing, drywall, painting, and finish carpentry. Production Carpenter may or may not be the best in these areas, but they need to have the ability to grow in areas that they are weak
Everyone is responsible to hold each other accountable and promote teamwork throughout the company
The Production Carpenter is required to be in the weekly "On Call" rotation schedule. A $50 bonus will be paid for any call after 5 pm weekly. On weekends, an automatic $50 will be paid for the first emergency call and $25 for every call after