Wind and Storm Damage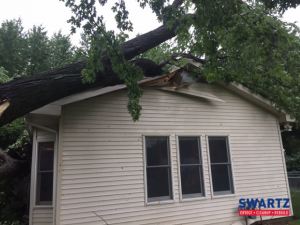 Wind and Storm Restoration
Natural disasters can strike unexpectedly at any time, putting your life on pause. We know that you don't want to put your life on hold. That's why our team of experts will work quickly and efficiently to get you back to your property's original condition. We can secure your property, as needed. To ensure your personal belongs and property are safe from weather, theft and further damage until the restoration is complete. "Weather" it's a tree falling on your house to your roof blowing completely off, our staff can handle any situation.
Restoration Process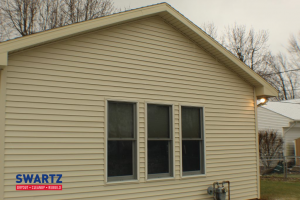 Lightning, tornadoes, hail and ice storms can cause major damage to your property. We assign you a personalized team to assess the damage and work with your insurance company to get you and your property back on track. Your qualified estimator will walk you through every step of the way and answer any questions or concerns you may have. The top priority for us is to make sure you are heard and taken care of the best way possible. This is why we assign you an Inside Project Manager. Their job is to focus on you, while your sales estimator and project manager focus on your repairs. Disasters can be devastating and stop you in your tracks. This is why each team member is helpful, compassionate and has the skill to handle your restoration project. We will take care of you from start to finish.
If you are in need of an emergency board up or wind/storm damage restoration, please call us at (419) 331-1024.