2023 Continuing Education Classes
Sign-up for our Continuing Education class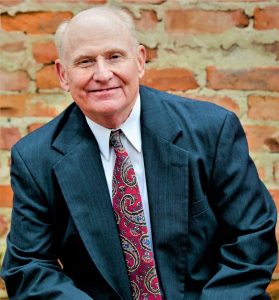 Tom Ryan will be your instructor. Click the link at the bottom of the page to sign up for our Continuing Education Classes. We will be hosting opportunities in February, May, August and November to attend our CE class. Sign-up today to reserve your spot for February 21st. Lunch will be provided.
Spaces are limited so sign up today to secure your spot in the class.
Swartz Continuing Education Classes
Swartz Restoration & Emergency Services, Lima, Tuesday, February, 2023
*See bottom of the page for the address of venue*
9am-12pm "Dealing with Coverage Disputes" #10841
Description: This is general errors and omissions course that will review some common mistakes made by insurance professionals. This course will address those common mistakes and suggest solutions for avoiding them. It will address methods of protecting coverage defenses before investigating a claim, when and how to use negotiation or arbitration to resolve coverage disputes, how to properly deny coverage, and when to use declaratory judgement actions to resolve coverage disputes.
1pm-4pm "Distracting Driving Dilemma" #62854
This seminar will give the attendee an analysis of how distracted driving effects insurance. Distracted driving is defined, as any activity that diverts attention from safe driving. It includes talking or texting on your phone; eating or drinking, talking to people in your vehicle, fiddling with the stereo, entertainment or navigation systems, and impairment due to alcohol use or drug use. This seminar will address these issued, as they relate to issues, and criminal issues based on distracted driving statues.
**Please call Paige Huffman at 419-231-6572 or email Paige@swartzrestoration.com with any questions**
CE Venues:
Swartz Restoration & Emergency Services (2622 Baty Rd. Lima, OH 45807)