2022 Continuing Education Classes
Sign-up for our Continuing Education class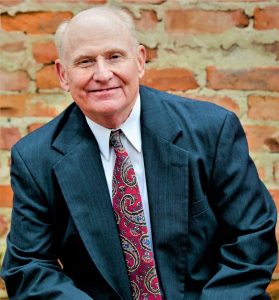 Tom Ryan will be your instructor. Click the link at the bottom of the page to sign up for our Continuing Education Classes. We will be hosting opportunities in February, May, August and November to attend our CE class. Sign-up today to reserve your spot for May 18th. Lunch will be provided.
Spaces are limited so sign up today to secure your spot in the class.
Swartz Continuing Education Classes
Swartz Restoration & Emergency Services, Lima, Wednesday, May 18th, 2022
*See bottom of the page for the address of venue*
9am-12pm "Understanding Workers Compensation Laws"
The purpose of this course is to develop a practical understanding of the key definitions and/or terminology used in the Worker's Compensation by the professional insurance agent, who does not primarily handle claims. The information obtained will not only be beneficial in sales presentations to prospective commercial clients but also in truly understanding first and third-party exposures for any potential insured.
1pm-4pm "Ethical Claims Settlement Practices"
This seminar will review of unfair property and casualty claims settlement practices as set forth by various state insurance departments. It will define the ethical procedures and practices, which constitute unfair claims practices. It will give the attendees knowledge of the minimum ethical standards of property and casualty insurance claims. Topics covered include; Definitions, file and record documentation, misrepresentation of policy provisions, acknowledgement of pertinent communications, general standards in settlement of claims, valuations and many other topics.
**Please call Paige Huffman at 419-231-6572 or email Paige@swartzrestoration.com with any questions**
CE Venues:
Swartz Restoration & Emergency Services (2622 Baty Rd. Lima, OH 45807)