2021 Continuing Education Classes
Sign-up for our Continuing Education class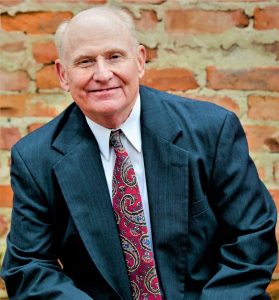 Tom Ryan will be your instructor. Click the link at the bottom of the page to sign up for our Continuing Education Classes. We will be hosting opportunities in February, May, August and November to attend our CE class. Sign-up today to reserve your spot for August 18th. Lunch will be provided.
Spaces are limited so sign up today to secure your spot in the class.
Swartz Continuing Education Classes
Swartz Restoration & Emergency Services, Lima, Wednesday, August 18th, 2021
*See bottom of the page for the address of venue*
9am-12pm "What's Up With Drones" #66811
The course is designed to discuss the unique problems in insurance created by the use of Drones. What is covered or excluded by insurance. How can they be covered? Topics covered include: definitions, insurance issues relating to Drones, coverage options, how do current policies cover the Drones and how are the operators covered.
1pm-4pm "Diminution In Value In Auto Claims" #66812
This seminar will give the attendee a detailed analysis of the coverage available under the personal auto and commercial auto policies for automobiles involved in an accident. It will discuss diminished value of an automobile involved in an accident, owned or rented. What is it and what are the state laws in regards to diminution of value of an auto. The rental car contract, the provisions and restriction contained in it will be reviewed. It will give the attendee information to advise their policyholders on how to properly insure a rented car and handle diminished value of a car. 
**Please call Paige Huffman at 419-231-6562 or email Paige@swartzrestoration.com with any questions**
CE Venues:
Swartz Restoration & Emergency Services (2622 Baty Rd. Lima, OH 45807)