2023 Continuing Education Classes
Sign-up for our Continuing Education class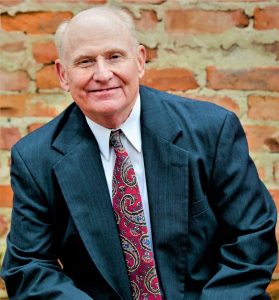 Tom Ryan will be your instructor. Click the link at the bottom of the page to sign up for our Continuing Education Classes. We will be hosting opportunities in February, May, August and November to attend our CE class. Sign-up today to reserve your spot for November 14th. Lunch will be provided.
Spaces are limited so sign up today to secure your spot in the class.
Swartz Continuing Education Classes
Swartz Restoration & Emergency Services, Lima, Tuesday, November 14th, 2023
*See bottom of the page for the address of venue*
9am-12pm "Ways to Master Liability Disasters"
This basic seminar is designed to provide commercial lines agents with a working knowledge of product liability laws and concepts, such as strict liability in tort; defects in design, manufacturing, distribution, and advertising of products; and indemnification agreements.  Topics include a detailed understanding of medical payments coverage; historical and rating factors for different types of entities; and the need to develop a close working relationship with risk managers and loss control agents for all clients.  Concentration – P/C
1pm-4pm "Ethics "
This basic ethics seminar will review ethical principles through the use of practical case studies, which are relevant to insurance agents. This approach will make attendees aware of the underlying ethical and moral principles involved in their daily lives. 
**Please call Paige Huffman at 419-231-6572 or email Paige@swartzrestoration.com with any questions**
CE Venues:
Swartz Restoration & Emergency Services (2622 Baty Rd. Lima, OH 45807)