2022 Continuing Education Classes
Sign-up for our Continuing Education class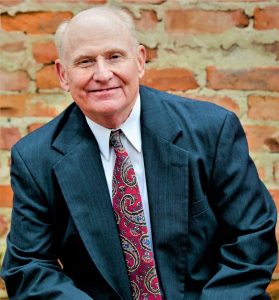 Tom Ryan will be your instructor. Click the link at the bottom of the page to sign up for our Continuing Education Classes. We will be hosting opportunities in February, May, August and November to attend our CE class. Sign-up today to reserve your spot for August 17th. Lunch will be provided.
Spaces are limited so sign up today to secure your spot in the class.
Swartz Continuing Education Classes
Swartz Restoration & Emergency Services, Lima, Wednesday, August 17th, 2022
*See bottom of the page for the address of venue*
9am-12pm "Self-Insured Retention Programs"
This course will review make attendees aware of alternative risk transfer mechanisms for their commercial clients, which could have significant cost savings, but require more time and effort to both handle and monitor claims.
1pm-4pm "Life Stages – Changing Needs"
A persons insurance needs are a reflection of a person stage in life. As events change their lifestyle and interests, insurance needs can change. Coverage issues are a reflection of these stages. This seminar will discuss some the more common events and situations that occur throughout ones life and discuss the insurance aspects of each life stage. Topics covered include: starting a family, coverage for work related events, coverage for hobbies, community volunteering, serving the community, and social hosting.
**Please call Paige Huffman at 419-231-6572 or email Paige@swartzrestoration.com with any questions**
CE Venues:
Swartz Restoration & Emergency Services (2622 Baty Rd. Lima, OH 45807)