2023 Continuing Education Classes
Sign-up for our Continuing Education class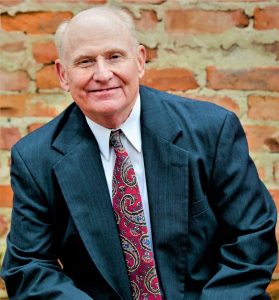 Tom Ryan will be your instructor. Click the link at the bottom of the page to sign up for our Continuing Education Classes. We will be hosting opportunities in February, May, August and November to attend our CE class. Sign-up today to reserve your spot for May 16th. Lunch will be provided.
Spaces are limited so sign up today to secure your spot in the class.
Swartz Continuing Education Classes
Swartz Restoration & Emergency Services, Lima, Tuesday, May 16th, 2023
*See bottom of the page for the address of venue*
9am-12pm "Employee Dishonesty"
This course will give the attendee a basic understanding of employee dishonesty insurance coverages and how to cover this exposure. It will review all aspects of employee dishonesty coverage. Topics covered in the seminar will include: Introduction, policy structure, coverage, need, conditions and exclusions and claims.
1pm-4pm "Ethics "
This seminar will discuss how the agent can best serve their customers in a time of need. What are the ethical responsibilities of the agent in event of a claim? How do you determine coverage and guide the client and claimant, fairness in dealings? Topics covered include: determining legal liability, ethical responsibilities, techniques in processing a claim and the claim evaluation process. The seminar will also be taught various aspects of law that deal with claims handling.
**Please call Paige Huffman at 419-231-6572 or email Paige@swartzrestoration.com with any questions**
CE Venues:
Swartz Restoration & Emergency Services (2622 Baty Rd. Lima, OH 45807)