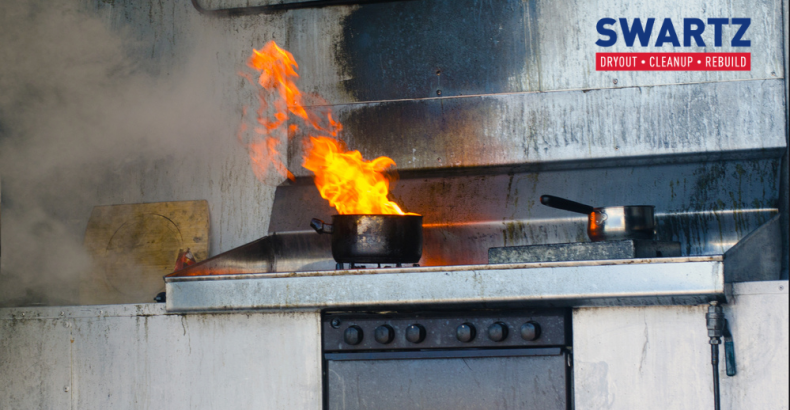 6 Ways to Avoid Kitchen Fires during the Holidays
Food plays a big role in our lives every single day. We eat to fuel our bodies for the work we do, and we feast on sweets and savory treats  as a way to relax and wind down too.
Especially around the holidays, food is central to our gatherings.
To ensure your holiday gatherings are full of the memories you want to create, here are 6 ways to avoid kitchen fires during the holidays.
1. Attention
Our to-do lists are full this time of year as we wrap presents and shop online. Not to mention our regular routines of school and work and laundry and dishes are still there to keep up with.
It can take only 30 seconds for a small flame to take over your kitchen. Do not leave your stove unattended while cooking!
2. Timing
As our minds race with everything on our lists, we can lose track of time. Sometimes we get wrapped up in a card game or a puzzle, but that can result in burnt supper…or a burnt kitchen.
Using a timer on your phone, on your stovetop, or a timer that sits on your counter, can help remind you to check what's in the oven.
3. Clothing
When cooking around hot surfaces, be mindful of what you are wearing. Loose sleeves, dangling jewelry, or long hair can be hazards for your own safety while cooking.
If something were to catch your clothes on fire , remember what your elementary kids learned during fire safety: Stop, Drop, and Roll!
4. Children
While food is a central theme for our family this time of year, be mindful to keep the kitchen clear while the food is being prepared.
Little hands touching hot surfaces or boys tackling each other as grandma carries a hot pan right out of the oven–both result in burns. Those aren't the type of screams we want to hear this holiday season.
5. Hot Hot Hot!
As our family brings over their delicious dishes, we want to mindful of where we place things in the kitchen.
Cardboard boxes, grocery bags, pot holders, and so many other items can catch fire if placed on a hot surface.
6. Turn Off
In the rush to get everyone through the food line while the food is still hot, we can forget to turn off the oven and other appliances. Always double-check to make sure they are turned off when you're finished.
It is also a good idea to check them before heading out to look at Christmas lights or to settle down for that "long winter nap."
——–
Did you know?
Swartz Restoration & Emergency Services can help with fire restoration projects?
We handle the board up, the clean up, and can restore your property to its pre-loss condition.
For more information, contact us today!
Want to read more?
Here is an apartment we restored after they suffered from a kitchen fire.