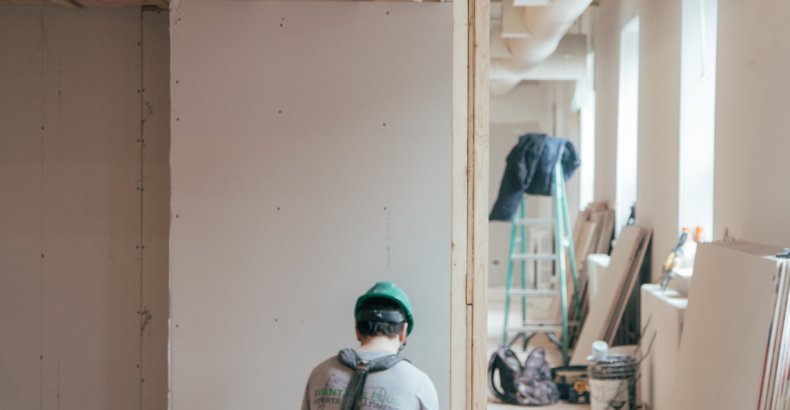 Choosing A Commercial Contractor
It can be tough to find the RIGHT contractor to turn the building of your dreams into a reality. You are proud of the business you have built, and you should have a building that reflects that feeling. That's why it's important to find a contracting company that can create a space you can be proud of and enjoy going to every day. When looking for a commercial restoration company, there are 3 questions you need to ask yourself. First, 'Are they trustworthy?'. Second, 'Do they stay on schedule and on budget?'. Third, 'Are they the right fit for my vision?'
While we can't answer those questions about other companies, we can answer them about our company.
Trustworthy
Here at Swartz, we pride ourselves on being transparent with the community and with our customers. We like to put all our cards on the table, if we make a mistake, we aren't afraid to admit it and fix the problem. Being transparent allows the customer to feel comfortable knowing that we won't mislead them. You choose what products will go into your building, we update you on the job as much as you want, and we are always available when a question or a concern comes up. Also, we have an A+ rating with the Better Business Bureau and voted 2018 Small Business of the Year by the Lima Chamber of Commerce. You can also check out our reviews to see what others are saying about us.
Schedule & Budget
With every job, the production team creates a project schedule. For the most part, we stay on schedule, but things do happen that can cause a delay in the schedule. We hate it as much as you do, but sometimes you just roll with it. If a delay occurs, we notify you right away and give you an update on when the project can start back up again. As for budget, our sales estimators will estimate the job and come up with a dollar amount. Then they set a meeting with you to go over the estimate.
We break every cost down and explain it to you so that you know where your money is going. If you have a question about the estimate, ask away. We want to make sure that you fully understand where your money is going and how it's getting spent. Once the estimate is agreed upon, you and the sales estimator sign the contract and your project can start. During the project, if you want to add a new window or that you change your mind and want to keep the original doors, no problem. We just write up a change order of the new changes you want to be done, sign it and revise the final estimate
The Right Fit
Finding the right contracting company for your remodel is probably the most important factor. You need to find a contractor that checks all your boxes, and that can do everything you want to have done. When it comes to our customers, we want to make sure that you're getting everything they want regarding their commercial remodel. Sometimes we aren't the right fit for the job, and we will let you know right away. But we don't just leave you to wonder what's next. We help guide you to the type of contractor that will best suit your needs to complete the project you need to be done.
If you're thinking of or needing a commercial remodeling contractor, give us a call at (419) 331-1024. We'd be happy to help turn your dream building into a reality.