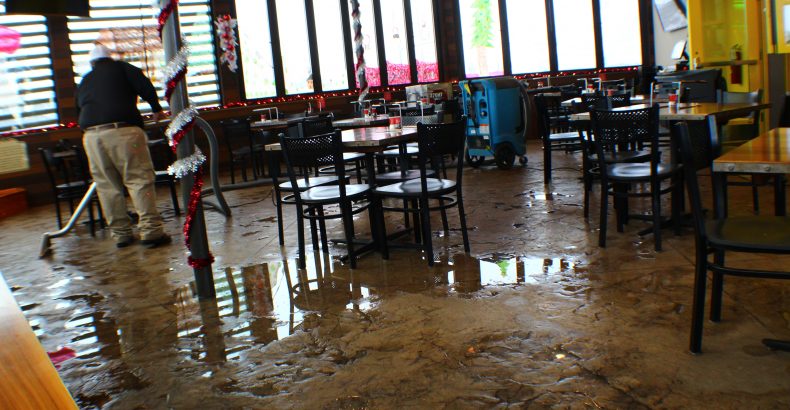 Do's & Don'ts of Frozen Pipes
As the weather keeps flipping from below freezing temperatures to spring weather, it can cause your pipes to become frozen. Just imagine sitting on your couch watching tv or reading, and suddenly you hear this noise and water starts shooting everywhere. No one wants to be in that situation, but unfortunately, it does happen. Lately, it has happened to peoples' homes and businesses because of this crazy weather.
We want to give you the Do's and Don'ts to prevent and deal with frozen pipes.
Do: Keep Thermostat at 55 degrees or warm
By keeping your thermostat set at 55 degrees or warm will allow the heat to keep your pipes warm and from freezing. If the temperatures drop lower than freezing you may have to raise the temperature to counteract the colder temperature.
Don't: Put heating tape around your pipes
Although heating tape can help keep your pipes from freezing, it can cause a fire. Frozen pipe damage can be annoying to deal with but dealing with a fire restoration is far worse than dealing with water damage. There is a longer timeline when it comes to fire restoration and it is costlier.
Do: Install Insulation around the pipes
Having insulation surrounding your water pipes will help keep the temperature above freezing and helps hold the heat in better. Not only will it help hold in the heat better, but you won't have to have the temperature up so high and running constantly because of that insulation around the pipes.
Don't: Use a blow torch to heat up pipes
If you use a blow torch to try to heat up your pipes faster, it could cause them to burst. Going from freezing temperature to extremely hot in a matter of minutes is not good for the pipe. That sudden change in temperature will cause the pipe to explode and you would end up with water damage from it.
Do: Let the faucet drip and open cabinets indoors to exposed pipes.
Having your faucets set at a small drip for a few hours will help with the flow of the water in the pipes, which makes it difficult for the water to freeze. Also, having the cabinets open that have pipes under them, will allow the heat to get to them easier. When the cabinets are shut, it shuts out the heat and allows the cold temperatures to get in and freeze your pipes.
The best thing you can do if your frozen pipes burst is call us at (419) 331-1024. We will get your property extracted/cleaned up, dried out and put back together in no time.