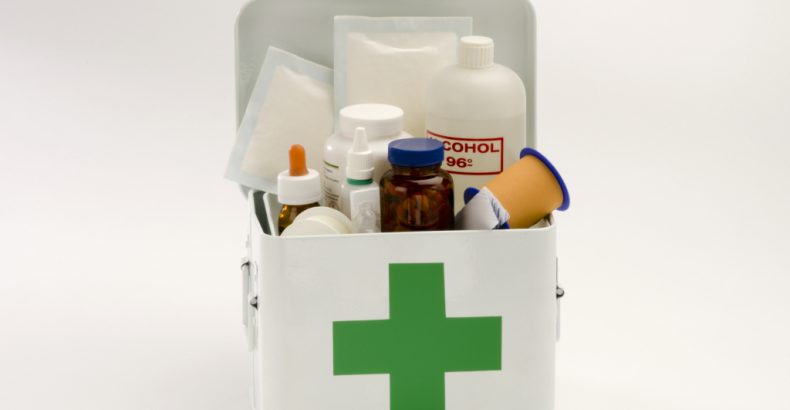 Every Home Needs an Emergency Supply Kit
It's the time of the year for severe weather, and it always pays to be prepared. Every home should have a first aid kit, tools, spare batteries, and other gear in the event a thunderstorm, tornado or other severe weather event strikes.
But those items, while essential, aren't always enough. As fast and efficient as local efforts can be, relief workers can't reach everyone as quickly as they'd like. We deal with it all the time and know what it's like. There are only so many people and so much equipment available, and the worse the event the longer people need to wait.
That's why the Department of Homeland Security recommends that every home have an Emergency Supply Kit with at least three days of supplies and provisions.
The recommended kit should include:
A three-day supply of water for drinking and sanitation. Have at least one gallon per person per day for at least three days. Children, nursing mothers, and sick people may need more, as will those living in warm weather climates may need more.
A three-day supply of non-perishable food. Choose items that don't need to be refrigerated, don't need to be prepared and require little or no water. Avoid salty foods that make you thirsty and want to drink more water. Instead, concentrate on high-energy, high nutrition items like protein or fruit bars, dry cereal or granola, peanut butter, dried fruit, unsalted nuts, crackers, canned juices, and non-perishable pasteurized mild.  Don't forget to include a small number of comfort foods, like candy or whatever is your favorite, as a way to help relieve some of the stress of the situation.
Battery-powered or hand crank radio and a NOAA Weather Radio with tone alert and extra batteries for both.
Flashlight and extra batteries.
First aid kit.
Whistle to signal for help
Dust mask, to help filter contaminated air.
Plastic sheeting and duct tape to cover broken windows and holes in structures.
Moist towelettes, garbage bags and plastic ties for personal sanitation.
Wrench or pliers to turn off water and access utility cabinets.
Can opener for food (if kit contains canned food).
Cell phone with chargers, inverter or solar charger.
Other items you may want to include in your kit:
Prescription medications and glasses.
Infant formula and diapers.
Pet food and extra water for your pet.
Important family documents such as copies of insurance policies, identification and bank account records in a waterproof, portable container.
Cash or traveler's checks and change.
Sleeping bags or blankets.
One complete change of clothing, including a long-sleeved shirt, long pants, and sturdy shoes. Consider additional clothing if you live in a cold-weather climate.
Fire Extinguisher.
Matches in a waterproof container.
Personal hygiene items.
Mess kits, paper cups, plates and plastic utensils, paper towels.
Paper and pencil.
Books, games, puzzles or other activities for children.