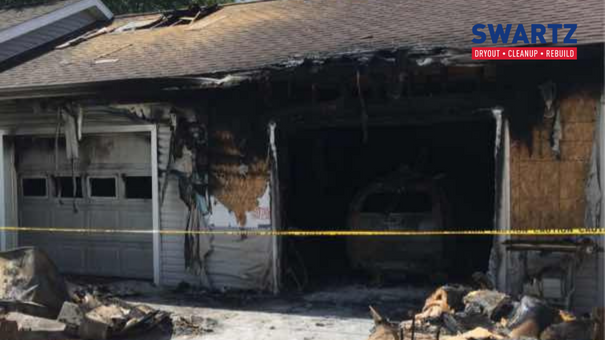 Garage Fire in Celina, OH
A few years ago, an insurance agent called us to board up a house in Celina, OH after a garage fire.
The fire started on a workbench in the garage, due to faulty electrical wiring.
The fire burned much of the garage, including a few vehicles parked inside.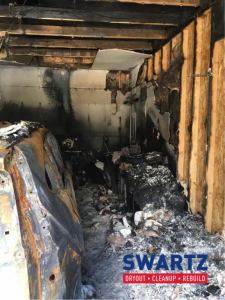 There was minimal burn damage inside the house, yet the house suffered from smoke damage throughout the kitchen, living room and one bathroom.
The smoke damage was visible when pictures were removed from the walls.
Special treatments are needed to remove the lingering smoke smell after a fire.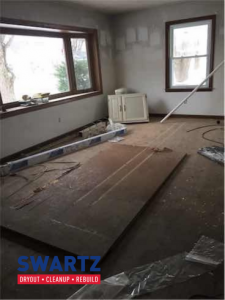 There was a lot of water damage behind many of the walls in the house after the fire department extinguished the fire.
It is common to have fire damage, smoke damage and water damage in the same structure after a fire.
Because of the types of damage, the repairs needed to restore the home to its pre-loss condition were extensive.
Our team worked hard for 8 months, completely restoring the house and completely rebuilding the garage.
We worked with the insurance company, ensuring the home owner was satisfied.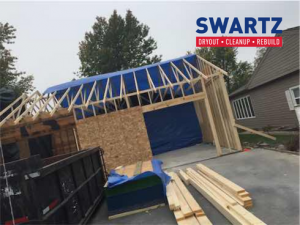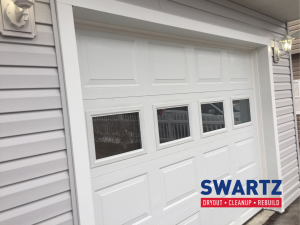 Some projects, like this one, take a bit of time.
Be sure to choose a contractor who will walk with you throughout the whole restoration process after your garage fire.
Learn more about what Fire Restoration Services include.