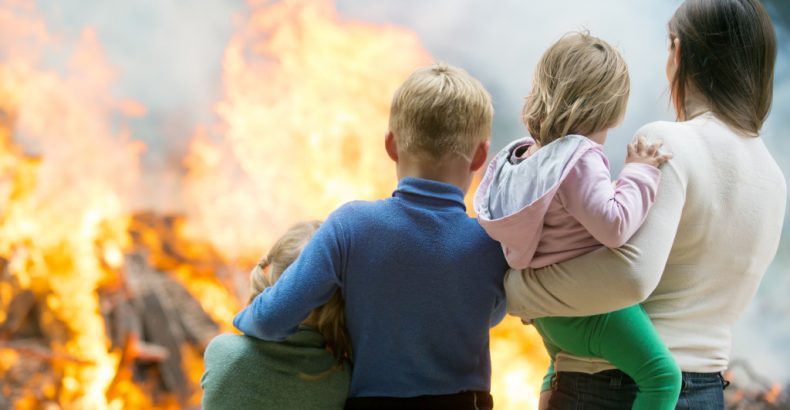 How to Delight Your Insured When they have an Emergency
How can I please them when they're in the middle of an emergency?
As an insurance agent, and a fine one we might add, you know a client with an emergency will be frantic, emotional, and quite frankly, in a shocked and vulnerable state. You know they expect to hear from you that everything is covered and you're going to get them through this mess. And most importantly, you know exactly what to say and when to say it when your dear insured is going through this tough time. Right? Well, here are some tips to take your agent game to the next level and let your insured know you're as genuine and knowledgeable as they come.
>> Answer The Phone
Be available and be attentive. If you can make your insured feel important and their situation a priority, you're on the right track. You may be busy and you may have other things on your plate that day, but your clients do not need to know about that, nor do they care. They need you to care about their emergency. In return, you'll be the hero that saves the day and gives them the attention they need. The best compliment you can receive as an agent is when your insureds tell their friends you were there for them.
>> Educate Them on What to Expect
When you explain a situation to them, ask them questions as you go to see how much they know about their policy, the language, and the process. You may need to explain certain items in more detail. The important thing is that they thoroughly understand what is happening, what is covered if they have any choices, and what the process will most likely be. The more educated you make them, the more comfortable they are with you and the claims process. Good communication leads to stronger relationships of trust and loyalty.
>> Emotions: Know How to Respond
Sometimes it's hard to find the right words to say in certain situations. The best way to respond is to make it all about them (no references about yourself or others, this is their time) and keep any comments made neutral in a caring and concerned tone. They need to know they can count on you. You will hear their story, probably more than what you may need to know, but it is important that you listen. In some situations, their entire lives have been turned upside down. Sometimes lending an ear for a few minutes, a warm handshake or endearing words can mean the world.
>> Follow-up
Once the claim is complete and the insured's property has been repaired or restored, it's a good idea to follow-up with a phone call to check in and ask about their experience and current state of property now that it is all complete. If there are any issues it's good to address them if it is something you would handle, or point them in the right direction if it is not insurance related. Another great measure to consider is sending a card, handwritten note, or small gift (even if it is a promotional item). If possible, delivering this in person to stop and say hello would leave the best impression, but understandably this is not always possible.
Every insurance agency has its own way of handling claims, and some go even further than the recommendations here as far as delighting clients. We'd love to hear how you as an individual rep, or your agency as a whole goes the extra mile or handles fragile situations with insureds. Please comment below if you have the practice to share that you believe sets you apart from other insurers!
Insurance Professionals: In need of Continuing Ed hours? Reserve your seat today.