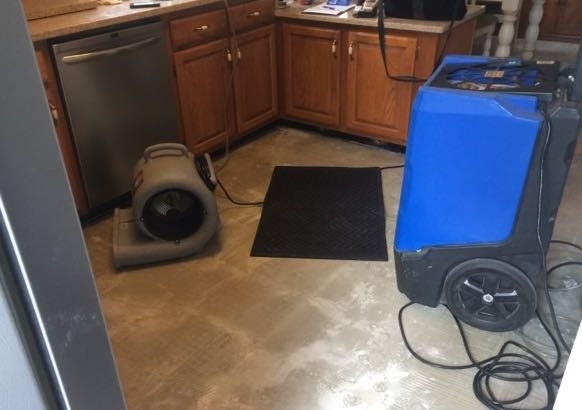 Leaky Dishwasher Damage Bellefontaine, Ohio
Swartz Contracting & Emergency Services recently was called in to clean up the mess caused by a faulty dishwasher drain line. It affected the kitchen area, dining room, and basement of this residence. Since the kitchen floor was constructed of vinyl over underlayment, the underlayment had to be removed to properly dry the subfloor beneath it.
The drying process went smoothly, and all building materials were dried out professionally, properly, and were documented. Since Swartz does repairs as well, the repair process was able to begin after drying was complete.
If you are looking for one company that can help you if you have water damage call Swartz at 419-331-1024.