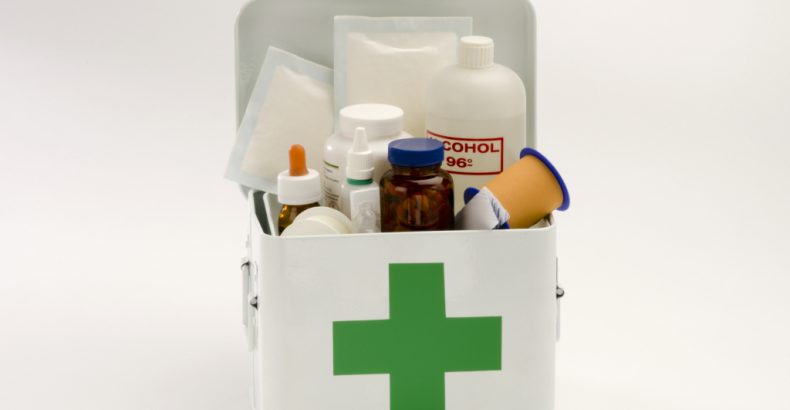 Be Sure That First Aid Kit is Properly Stocked
An earlier post listed the recommended contents for an Emergency Supply Kit that included a first aid kit. We received questions asking what should be in that first aid kit, so here's a list of basic supplies to consider:
Sterile latex gloves (non-latex if allergic).
Sterile gauze pads and other wound dressings.
Cleansing agent/soap and antibiotic towelettes to disinfect.
Antibiotic ointment to prevent infection.
Burn ointment to prevent infection.
Adhesive bandages in a variety of sizes.
Eyewash solution to flush the eyes or as general decontaminant.
Thermometer.
Prescription medications you take every day.
Prescribed medical supplies such as glucose and blood pressure monitoring equipment and supplies.
Scissors. Tweezers.
Tube of petroleum jelly or other lubricants.
Aspirin or non-aspirin pain reliever.
Anti-diarrhea medication.
Antacid (for upset stomach).
Laxative.
None of these items are expensive by themselves or in total. How about putting together some kits you can leave or send to your customers or prospects? They may get "first aid kits" all the time, but rarely something that goes beyond a few bandages and a tube of antibiotic ointment.