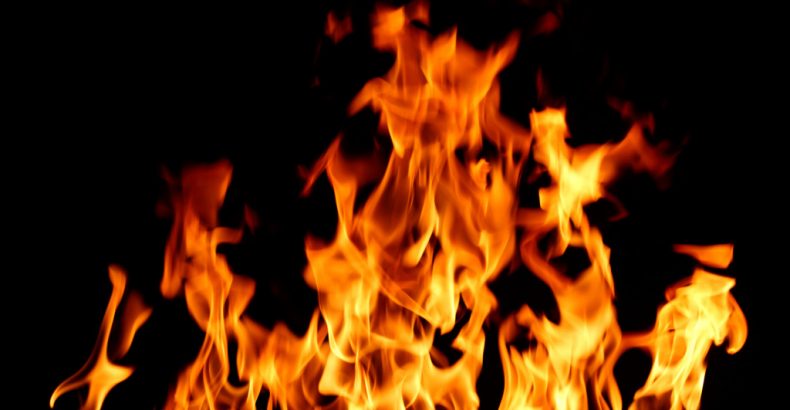 Fire Hazards: What They Mean for your Home
No one ever expects their home to catch fire, but fire hazards exist all through our homes. The most important thing to remember is most house fires are preventable when the right precautions are taken. The National Fire Protection Association estimates that there are roughly 360,000 house fires a year. While that number may be frightening, you as a homeowner are responsible to know what you can do to prevent your home from going up in flames.
Five of the of the most common fire hazards in a home are:
Candles
Smoking
Dryers & Washing Machines
Playing with Fire
Cooking
Knowing and being knowledgeable of the hazards that may cause a house fire could help prevent the loss of your home and personal items.
Candles
have become such a common thing in today's homes because of the aroma and light they give off, but there are a few things you want to remember. Keep your candles 12 inches away from any flammable items. Also, be aware that leaving a candle in an empty room or next to something that may knock it over is never a good idea because it can cause a fire instantly.
Smoking
is a habit that many people do, but keeping it out of the home may help reduce the risk of a house fire. Also, make sure you know where you are throwing your cigarette butts and ashes as they may tend to stay lit after you have finished smoking.
Dryers and Washing Machines
are things you may not think of as one of the leading causes of house fires, but beware and be knowledgeable of the recommended maintenance after each load. The lint and dust found in dryers is the leading cause of fires, so make a note to always clean your lint trap regularly and don't do laundry without the lint trap in place.
Children
playing with fire is never a good idea, but it is one of the leading causes of house fires causing millions of dollars in property damage. Be sure to keep lighters, matches and any other sources away from children. Teaching fire safety is always a great thing to do at a young age to keep your children safe because you can't always be around to supervise.
Cooking
in the home is the leading cause of house fires, but that does not excuse you from the kitchen. The number one precaution you can take to ensure a fire does not get out of hand while you are cooking is to not leave pots and pans unattended. Also, be sure not to leave flammable objects close to the oven.
As always, be sure to have a working fire extinguisher close by in case of an emergency and always check that your smoke alarms are working regularly. House fires are never planned, but they do happen. Be sure to take the proper precautions and stay knowledgeable on what you can do to help prevent a house fire.
Did you know Swartz Contracting & Emergency Services can help with fire restoration projects from boarding up, to clean up, to restore your property to pre-loss condition? For more information, contact us today!