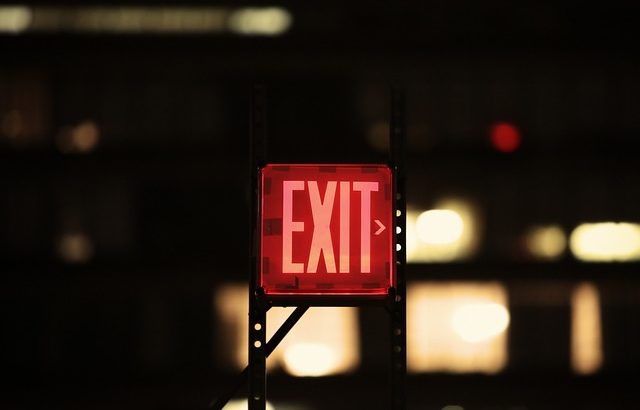 Fire Prevention Safety Tips Every Business Needs To Know
An office fire can strike at any moment. A fire can destroy your property and can put your employees in immediate danger. Don't think lightly of the situation just because fires aren't as common as other potential disasters. There should be plans in place to ensure that fires are prevented as much as possible. Here are some fire safety tips that every business should practice:
Make sure outlets aren't being overused
Have fire extinguishers in multiple rooms
Have a fire evacuation plan
Make sure paper is disposed of properly
Turn off electrical equipment at the end of the day.
Install smoke detectors in every room
Display kitchen safety tips for cooking items
Make Sure Outlets Aren't Being Overused
Over-working outlets can be a dangerous game in the office. Plugging in multiple surge protectors and filling every outlet on them can stress out the electrical system. If the surge protectors are older and have issues, sparks could be created from the outlets and potentially cause an electrical fire in the office. Make sure your employees are not abusing the outlets and surge protectors in the office.
Have Fire Extinguishers In Multiple Rooms
This is a common sense item to have around the office, but it cannot be stressed enough. Having a fire extinguisher in every room or in as many rooms as possible may not prevent a fire from starting, but can end it before any big damages occur.  
Have A Fire Evacuation Plan
There should be evacuation plans established for each room of your office and a meeting place to gather after getting out of the building.  There should be pamphlets or signs on how to evacuate that are hanging by the doors to show you where to go in case a fire does break out.  You should also go over the evacuation plan several times a year to make sure your whole staff is on the same page.
Make Sure Paper Is Disposed Of Properly
Paper is obviously a material that can catch fire very quickly.  That being said, you should make sure that it is being disposed of properly.  Don't set old papers next to electronic items that can create a lot of heat.  Sometimes computer towers will become very hot and it is therefore not wise to place a stack of papers next to it just in case.  Take care of old papers by throwing them in the trash or recycle them.
Turn Off Electrical Equipment At The End Of Each Day
Don't let equipment run all night long. If it really doesn't need to be running, simply turn the equipment off at the end of the day.  So many alarming things can happen if you leave your items on overnight.  Even if you have the utmost confidence in your appliances and equipment, why risk it?  There is always a chance that something bad could happen. Simply shut things down before you leave the office every night and this problem can be avoided.
Install Smoke Detectors In Every Room
You should strive to have a smoke detector in almost every room of your office.  Don't rely on your sense of smell if there's a fire, a smoke detector will be your watchdog and go off whenever smoke is nearby.  With these installed everywhere, you may have a chance to put out any existing fires before it's too late.
Display Cooking Safety Tips In The Office Break Room or Kitchen
Not everyone is a master chef and not everyone is a whiz with a microwave.  People will slip up and burn something in the oven, toaster, or microwave every once in a while.  By putting up guidelines about what you can or cannot cook in the kitchen would be very beneficial.  Guidelines, like not cooking aluminum in the microwave and not forgetting your food when cooking something, are all common sense tips, but sometimes just need to be there just in case.
You can never be too cautious when preparing for a potential disaster like a fire.  It is definitely more beneficial to you and your office if you go through the necessary measures to install fire safety throughout your office.  Do routine check-ups around the office to make sure everything is up to code and most importantly, stay diligent and be alert.