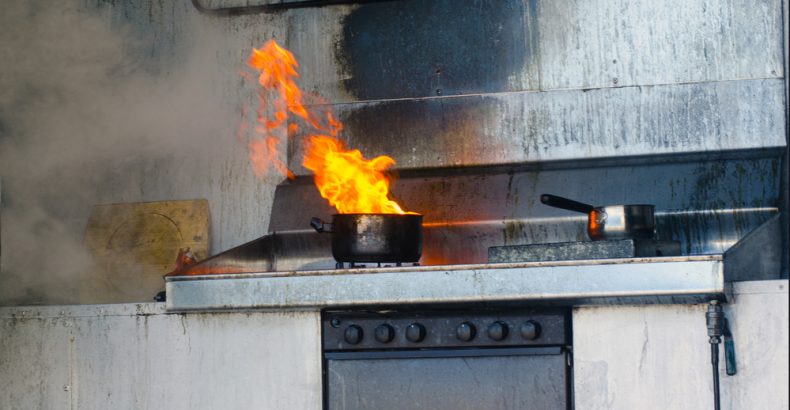 6 Different Ways to Avoid Kitchen Fires
If you own a home or are renting somewhere, you most likely have a kitchen. Kitchen fires are a common occurrence and the room where most fires occur in the home, but they don't have to be the reason you lose your home. Kitchen fires are not a reason to stop cooking, but they are preventable. If you aren't aware of what may cause a kitchen fire or what you can do to avoid the possibility of a fire, you may want to read this blog for more information.
6 different ways to avoid kitchen fires/damage
1. Don't leave food unattended
While cooking in the kitchen do not leave your food unattended. If you plan on leaving the kitchen while your oven/stove is on, please turn off your stove until your return. It can only take about 30 seconds for a small flame to take over your kitchen so keep your eye on the stove top until your food is done cooking.
2. Use a cooking timer
We all tend to get distracted while cooking especially if you have children in the home so always make sure you are using a cooking timer so you remember you have food on the stove. Time tends to get away from us with all the hustle and bustle of everyday life, so your best practice is to stay in the kitchen and have your timer on while cooking.
3. Wear short sleeves (nothing too long)
Don't let the clothing you wear be a fire hazard! While cooking around hot surfaces make sure you are wearing the appropriate clothing, preferably short sleeves. Dangling sleeves, jewelry, and even long hair should all be tucked away while cooking to prevent a fire.
4. Keep children away from the kitchen while cooking
Keep children out of the kitchen! Accidents can happen any moment. The last thing you want is your child to touch a hot surface by accident or to cause a fire. Mom has always said don't play ball in the house, but definitely, don't play ball in the kitchen.
5. Keep anything that can catch fire away from your stove/oven
Your kitchen is full of cereal boxes, grocery bags, lunch bags, chip bags, pot holders and so much more, but all these things can be fire hazards. Make sure you keep all of these things put away and kept away from any kitchen appliance that gives off heat.
6. Check the kitchen appliances before going to bed to make sure everything is shut off
Make sure before you head to bed that all major appliances such as your stove are turned off and all small kitchen appliances are unplugged. Taking the extra precaution of turning "off" your kitchen before bed could save your home from severe fire damage.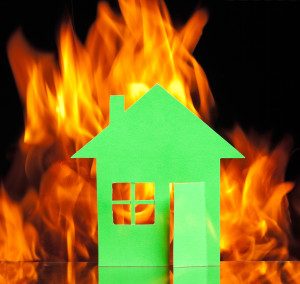 Your home is a big investment. You should know and learn all the necessary precautions you can take to prevent a kitchen fire. We as people spend a lot of time in the kitchen so it is important to know all the necessary risks involved with kitchen appliances. Always make sure you have a working smoke alarm and fire extinguisher in the kitchen just in case a disaster occurs.
Did you know Swartz Contracting & Emergency Services can help with fire restoration projects from boarding up, to clean up, to restore your property to pre-loss condition? For more information, contact us today!