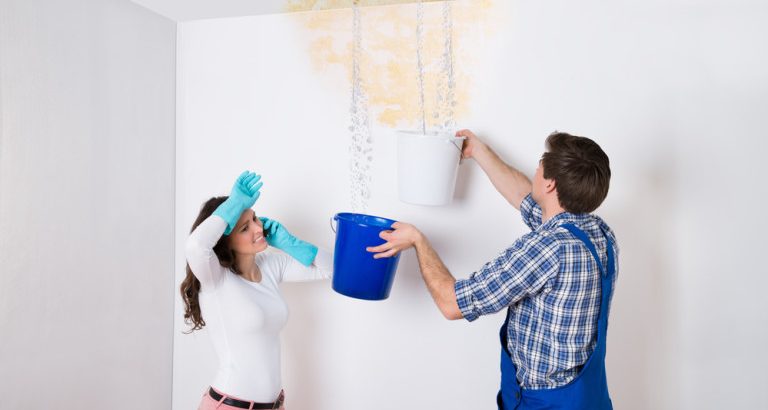 Ceiling Stains and Water Damage
Ceiling stains as a result of water damage are not only unsightly, but it can be hazardous to your health, home value, and your wallet. Ceiling stains and water damage combined can make for one disgusting project but it is so important the issue is addressed promptly. When looking to address the problem consider the following recommendations:
Ceiling stains and water damage are health hazards.
Ceiling stains and water damage are serious health hazards. The longer water damage occurs on any form of your building, the more mold and fungus can form in as little as 24 hours. Ceiling stains are a sure sign of water damage that is a result of some type of structural leak occurring. These factors combined can lead to serious health risk if the problem is neglected and you are exposed over a long period of time.
Ceiling stains and water damage reduce your home value.
These two factors combined can reduce the value of a home from any buyer's perspective. Ceiling stains not only decrease the appearance appeal but leave prospective home buyers wondering what caused it to begin with. Water damage greatly reduces the value of a home or building if not taken properly taken care of. It can create a dangerous space for people to live, work, or be in period. If you are interested in selling your property, be sure to take care of all ceiling stains and water damages. Someone WILL notice it, and you will lose money.
The longer these problems exist, the more money they will take to fix.
The longer ceiling stains are left to dry and water damage left to rot, the more money it will take to fix. Why wait for a stain or water damage to develop into more serious issues than fix it ASAP– and save yourself some cash!
Ceiling stains and water damage is an issue that needs your attention promptly. Make sure to take care of these problems when they occur, and prevent them from occurring again. Not only can these problems endanger your health, but they reduce the value of a home or building structural soundness overall. Not only will your family thank you for fixing a nasty problem- but your wallet will thank you for saving money in the long run! Swartz Contracting in Lima, Ohio is here for you, every step of the way. We are your 24/7 restoration service and can be reached at (419) 331-1024!