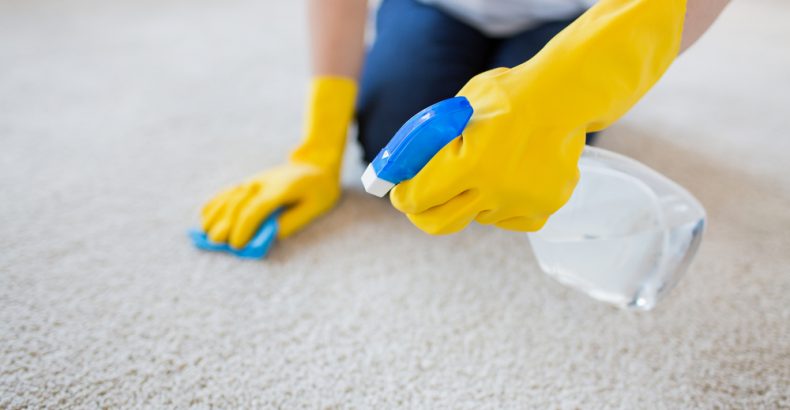 How to keep your carpets clean this winter
How is it that snow can look so pretty from your window, but when you come in from a day in the snow, your carpets look so dirty? Of course, snow only looks pretty for a couple of days. Once you lay your not-so-clean shoes on the fresh coat of snow, or run your through the snow, it turns into a mushy, dirty mess. It is difficult, and near impossible, to always keep your carpets clean, especially when you have kids and pets, and it becomes even more difficult in the winter. Luckily we have some tips to help you keep your carpets clean during this time of year.
Entry mats
A simple solution, and small investment (compared to professional carpet cleaning), is to purchase entry mats for all of your doors coming into your home or garage. A good, sturdy mat will catch the soil otherwise entering your floors and carpets. Dirt can include pollens, lead, coal tar, pesticides, and other toxins that will stay in your home. Try to avoid this by purchasing entry mats.
Remove shoes upon entering your home
Make it a rule for everyone to remove shoes when they enter your home. This will help reduce what is getting tracked inside. It is much easier to sweep dirt from hardwood or linoleum than to try to get dirt out of your carpet. However, even if you are already following this rule, dirt will still make its way to your carpet and furniture in some way.
Clean regularly
We know it can be a chore when you have plenty of other things to do week-to-week; however, if you want to keep your carpet in the best condition, you must be willing to put in a little work to keep it that way. One way to do this is to keep salt and loose soil out of the carpet by vacuuming weekly. This will prolong the life of the carpet, prevent fiber damage, and prevent dust mites and other pests from making their way deep into the carpet. This keeps your carpets and your family healthy.
Professional vacuum service
After the end of every winter, have your carpets steam cleaned by a professional. For warranties to remain valid, most carpet manufacturers require a cleaning every 18 months anyway, so even if your carpets are clean, it is still a good idea to get them professionally cleaned early in the spring with the rest of your spring cleaning.
Add runners in your busy hallways/walkways
Adding runners from your doorway to kitchen, in front of the couch, and down heavily trafficked hallways will trap much of the dirt if anyone should happen to forget to take off their shoes.
Keep entry ways free from snow
Have a plan to keep slush and snow away from exterior doors and your porch. Keeping the outdoors clean is as important as keeping your indoor clean when you are trying to protect your carpets from getting ruined.
Following these tips can help you keep your carpets clean and healthy during the winter. Of course, there will be times when the inevitable happens and your carpets get dirty, but as long as you try to get to the problem as soon as possible, you should be able to save it.