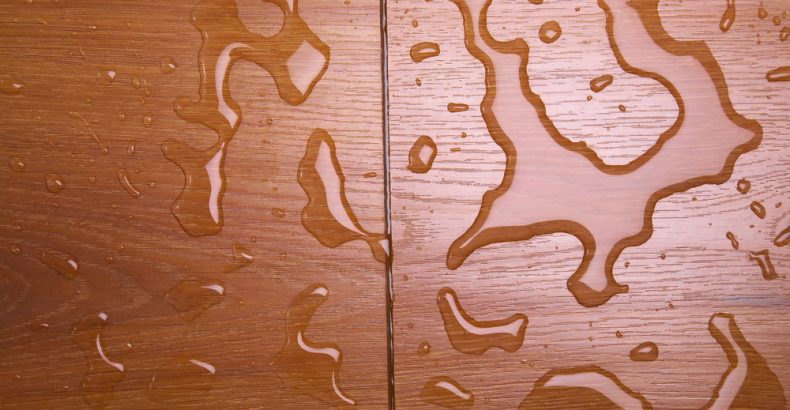 Hidden Dangers of Laminate Flooring and Water Damage
Laminate flooring is great for those who don't want to spend the extra money on the hardwood, but still, want the same look. There are a lot of benefits when it comes to laminate flooring and that is why it is often chosen over hardwood flooring. However, that doesn't always mean it is the best choice, especially in homes that are susceptible to water damage. Laminate flooring and water don't mix very well and can often bring hidden dangers to homes where it is installed. If you are going to install laminate flooring in your home, try your best to avoid installing it in rooms where water is prominent such as the kitchen, bathroom, laundry room and so on.
Any amount of water is a threat to laminate flooring. Keeping it out of areas that are going to receive more water than others is a good idea. Water can cause the flooring to break down and detach, causing it to permanently buckle. In this case, high amounts of water could cause your whole floor to be replaced due to the damage. Small amounts of water can also be damaging as it seeps through the cracks in the flooring.
There are many ways water damage can ruin your laminate flooring:
Plumbing Leaks
Appliance Leaks
Water Damage from Concrete
Everyday Spills
Pet Urine
Water damage can happen to your laminate flooring in many shapes and forms. It is up to you to take the proper precautions, as the water damage is usually not covered under warranty. Often times, leaks from your appliances, especially, are slow and go unnoticed as they are usually small. No leak is so small that it won't pass through the cracks in laminate flooring. Laminate flooring is a problem when it is placed in the bathroom because your toilet could overflow, causing your flooring to buckle.
Spills and accidents made by your pets are also reasons that your floor may start to swell. This is why laminate flooring is best kept out of basements where flooding is most likely to occur due to heavy rain, melting snow or leaky pipes. Check with the manufacturer to see what is covered under warranty just in case your flooring would start to buckle. Also, make sure you use the proper sealant on your floor to help it keep longer. Best practice would point you in the direction of installing hardwood floors to help prevent any water damage ruining your floor.
For more information on water damage cleanup click here or contact us with any questions.