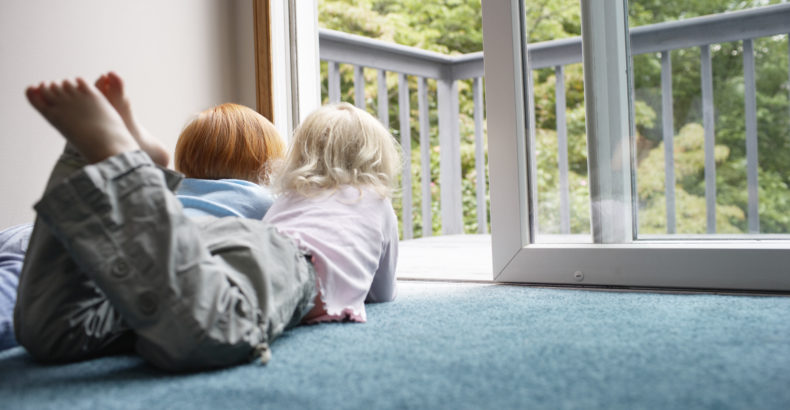 How to Save Your Carpet from Water Damage
Water damage to carpet is a very common problem and one that can cause homeowners a lot of grief. In this article, you'll learn how to save your carpet after water damage occurs. If the water that caused the flooded area is "clean" water (like from an overflowing sink), the carpet can usually be saved. If the water is unclean (like toilet water), then it's probably better to just replace it.
When trying to save your flooded carpet, fast action is crucial. If the flooded area is small, then follow the guidelines below to save your carpet. If the flooded area is large or severe, call for professional help immediately. In most situations, you will always be better off using professional help. Before and after the professionals are there, use the steps below to take care of your floor.
While waiting for professional help:
First, turn off the water supply in your home. The last thing you want is to have another leak begin. Keep it turned off until professionals get a chance to thoroughly inspect your home.
Avoid walking on wet carpet. All traffic should be kept to a bare minimum until the carpet is fully dry, as it can be easily damaged otherwise.
Remove as much furniture as possible. If a particular item is too heavy, at least put aluminum foil under it to reduce the likelihood of damage.
Begin the process of water removal as soon as possible. Use a wet vacuum to remove the bulk of the water and if you have access to one, turn on a dehumidifier.
After basic water removal:
At this point, the carpet should be mostly just damp. If it's still saturated, keep using that wet vacuum until the buildup is extracted. Now you need to start drying out the carpet as quickly as you can. Waiting will give mold and mildew more time to grow.
Open up as many windows as possible and point as many fans as you can toward the carpet. This will expedite the drying process, and speed is very, very important for full recovery.
Ideally, you should separate the carpet from the attached tack strip. The padding is inexpensive to replace anyways. After discarding the padding, raise the carpet up or bring it outside if possible and use fans to speed up the drying process.
After drying:
It is always best to have your carpet professionally shampooed once it's completely dry. Before you get to that point, you must ensure the carpet is 100% dry. If even just a small amount of water is present, then mold could grow without you even knowing it. Complete dryness can be verified by professional moisture tests.
With advanced drying equipment, expert care, and an experienced approach, you will have a completely dry and mold-free home, in 72 hours or more. There are many factors that will go into the dry time. Don't hesitate to contact Swartz Contracting & Emergency Services; we are available to help 24 hours a day. For more information, about our water damage restoration services, please call 419-331-1024.