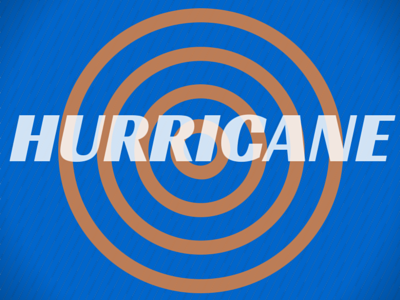 Updated Hurricane Forecast Predicts an Active Season
Colorado State University's Tropical Meteorology Project has updated its extended hurricane forecasts, and while the April forecast looks better than December's it still looks like a tough season ahead.
The forecast calls for 16 named tropical storms, with nine becoming hurricanes. They forecast five of those to be major, Category 3, 4 or 5 storms. Compare that to the average of 9.6 named storms, 5.9 hurricanes and 2.3 major storms, and it looks like a very active season.
The forecast is based on a statistical prediction scheme using 29 years of past data. Analog predictors are also utilized. We expect current La Niña conditions to transition to near-neutral conditions during the heart of the hurricane season. Overall, conditions remain conducive for a very active hurricane season.
Do we worry about hurricanes here in Ohio? No, but we do worry about what they become when they hit land. Hurricane Ike in 2008 created some extremely bad weather, with reports of wind gusts of over 75 miles in Cincinnati, and extended power outages throughout the state. Hurricane Katrina in 2005 reached up here with flooding, power outages and even a tornado.
If you're into this kind of thing, you can download the report here.