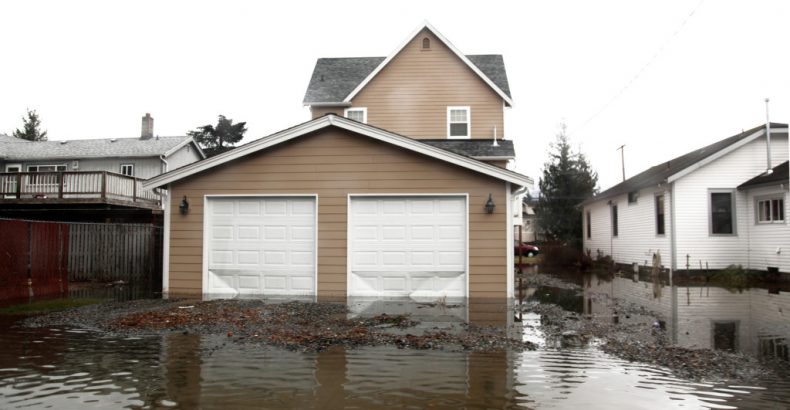 Are You Prepared for Water Damage?
Flooding is the nation's number one national disaster. Most people are not ready for flash floods or storms that may bring more rain than your sump pump can handle. Flooding can ruin a lot of valuable home possessions but taking the necessary precautions and knowing what to do in case of flooding can save you time and money if a disaster occurs.
Water Damage Tips:
–          When a water loss occurs in areas of your home that have furniture with wood legs, appliances with metal feet, or any furniture that is made out of a wood composite. It is essential that you place plastic under these items even before a professional is on site. This will ensure that the least amount of damage will occur to your furniture. And if at all possible, move furniture out of the affected areas, this will help speed up the drying process
–          Know where your main water shutoff is to your home, knowing this will keep less water from damaging your home or business because you won't have to wait until a plumber arrives at your home.
–          Tell the water damage professional, as much about your house as you know. If you have double layered drywall, cable heat in the ceiling, and anything that may be out of the ordinary.
–          Don't try to dry your home on your own. Your home may be dry to the eye. But moisture can be in your walls, under the carpet, and other hidden areas.
–          Inform your insurance agent as soon as you know that a water loss occurred in your home.
–          Take valuable artwork, fabrics, and personal items out of the affected areas.
–          Open up closets and small areas that are wet, and remove content to allow the walls and floors to dry.
–          Fix the source of the loss asap (broken pipe, leaky faucet, sump pump fail, etc).
You will also want to check with your insurance agent on a yearly basis to make sure your home is fully covered from flooding. Flooding can happen to anyone at any time. New construction in the area of your home or business can create flood-plains. You always want to take the necessary precautions to ensure you are covered. Always make sure you are knowledgeable of your options and best safety practices in case flooding occurs. So, you are not scrambling around when disaster does strike. Taking the necessary steps and by calling a professional as soon as disaster strikes could save your home or business from major property damage.
For more information on water damage cleanup click here or contact us with any questions.