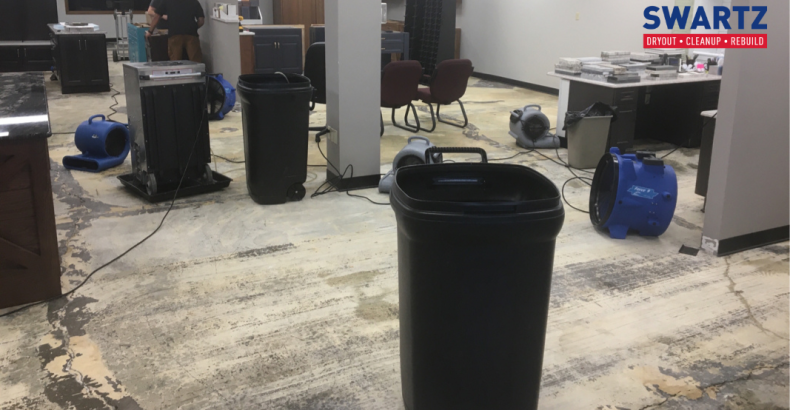 Commercial Water Loss in Lima, Ohio
Back in May of 2021, we were called out to a commercial water loss in Lima, OH.
This particular business has been a vendor of ours for years!
We went right to work to help them with their water loss.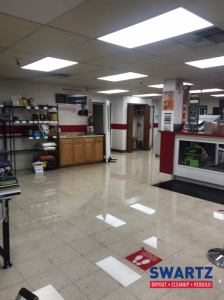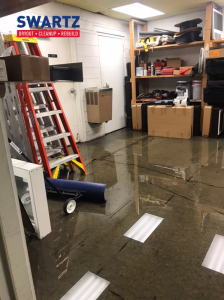 The water loss was caused by a burst pipe in one of their bathrooms.
Once the water was off, we were able to go in and extract the water.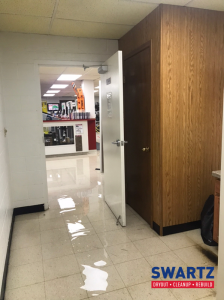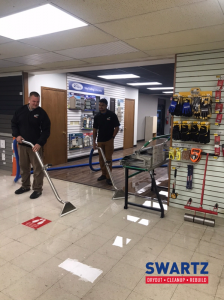 Water extended from their office area into their showroom and their warehouse.
It was a lot of work!
A variety of flooring types were affected as well.
The concrete floors in the warehouse were the easiest type, because we only needed to extract the water from that area.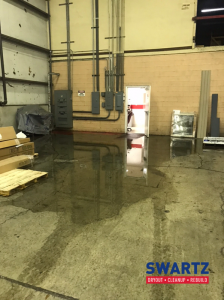 The office area was covered in tile and carpet squares, which was also pretty easy and simple to extract and dry out.
The laminate flooring in the showroom, however, had to be pulled up and removed.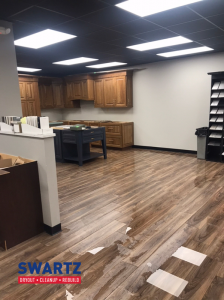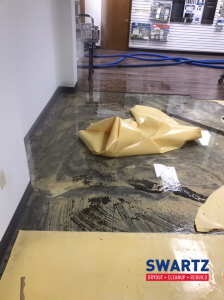 Almost every time there is water damage with a laminate flooring, it needs removed.
It tends to trap water underneath, which would turn into a severe mold issue if not dealt with.
After all the water was extracted from the various areas, we set up the drying equipment.
Lots of fans and dehumidifiers were placed in every area.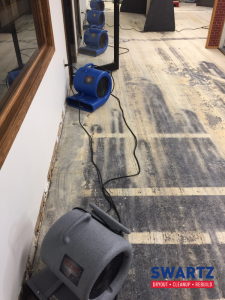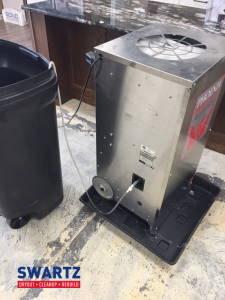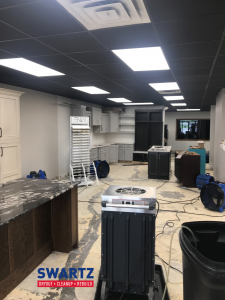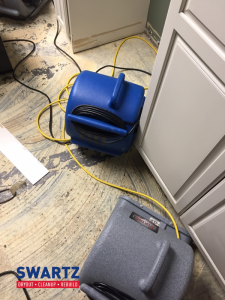 As our team continued to test the humidity levels and the water concentration in the walls, they removed the coving and baseboards where needed.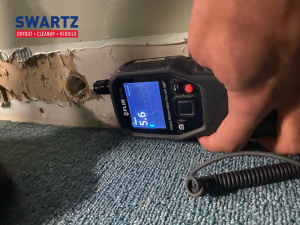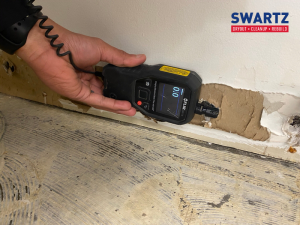 As they continued to monitor each day, we drilled holes in the base of the walls and toe kicks to allow air to get behind the walls.
Once that air began circulating behind everything, it dried out much more quickly.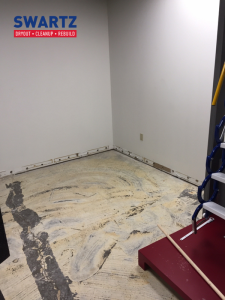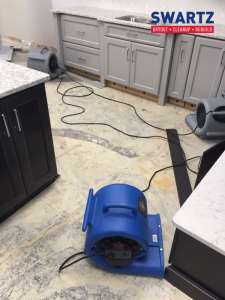 From start to finish, this large project took a week until they were dried out.
Because of the contacts this business had with flooring contractors, we did not assist with the restoration.
To learn more about our Water Mitigation Process, read this post.